Kottler Metal's Aluminum Bends to Showcase New 2013 Ford Escape
May 18, 2013
Aluminum bends made by Kottler Metal Products create the framework for a beautiful display to exhibit the new 2013 Ford Escape. The "Great Escape" compass was a concept designed and created by the Ford Motor Company to showcase the redesign of their best selling small SUV. The compass embodies the concept that Ford is far reaching with no boundaries.
"Great Escape" Compass Showcases 2013 Ford Escape and Kottler Metal Products Bends
Kottler Metal Products is proud to highlight our contribution to the beautiful display being used to promote the new 2013 Ford Escape nationwide. The aluminum channel that forms the frame for the "Great Escape" compass was formed both flange-in and flange-out by Kottler Metal Products, with minimal distortion, conforming to the highest industry standards. The display was built in partnership with EWI Worldwide, a global live communications company founded in 1979. EWI's mission is to strengthen brands by integrating live experience strategically across all kinds of brand spaces. They are recognized as an innovator in exhibit design, fabrication, and field services. From creative development to final product, EWI helps customers tell their story and deliver real results. The "Great Escape" compass was used for the debut of the 2013 Ford Escape at the Los Angeles Auto Show, and can be seen at major auto shows around the country.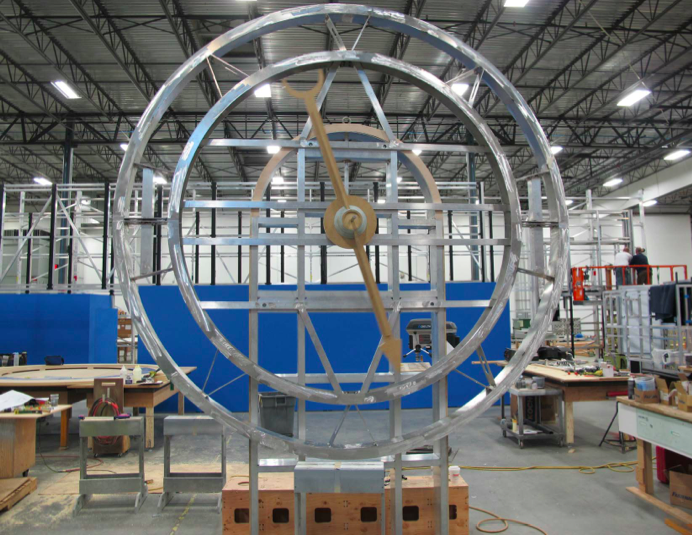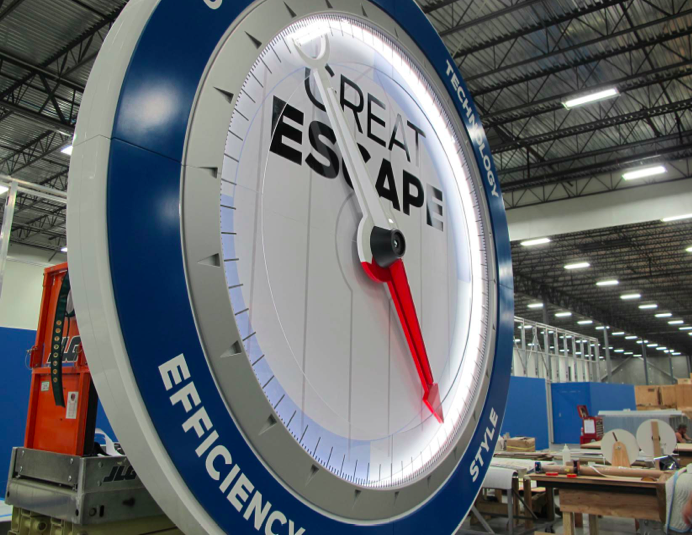 The all new Ford Escape, which hits the road this year, is the smarter utility vehicle. It brings America's SUV loving customers the versatility they crave, the technologies they desire, and the highway fuel economy, that until now, they've only dreamed of. All wrapped up in a modern design that is sure to please consumers.